Historic Denver Nightlife – The Moonlight Ranch & Diamond Jack
While researching early Denver Jazz, "speakeasies," and specifically The Moonlight Ranch nightclub, we learned about 1920s-era Denver underworld figure Mike Rossi, the focus of the first part of this article. Now, in part two, we are focusing on Diamond Jack Alterie, one of the most interesting and dangerous characters in Colorado history.
In 1927, Mike Rossi was put in jail for "life" (in reality maybe 5 years) for shooting his wife with 6 bullets.  Louis Alterie, notorious Chicago gunman and major player in Dean O'Banion's North Side Gang, rushed from Chicago to Denver to provide the bulk of the $3,000 Rossi spent on his legal defense. After their father was in jail, Ermina "Erma" Rossi, Mary Rossi, Mike Rossi Jr. and adopted daughter, Margaret Rossi were in Alterie's care. The siblings went to stay with relatives in Atlantic City, where Alterie followed to marry young Erma Rossi.
Prior to Rossi's jail sentence, Alterie had been a constant visitor at the Moonlight Ranch.  Andy Kirk, famous Jazz bandleader from the 1930s, wrote about what the club was like during his earlier days playing there in 1925:
"We saw plenty of action most nights, even blood sometimes. Mostly jealous husbands tracking down their wives' lovers. But the band stayed clear of those contests. We had our music to tend to. Our repertoire was made up mainly of pop tunes of the day, Irving Berlin things, and we played some World War I songs like My Buddy and Over There, tunes people knew and liked. The place was always jumping when Jack Alterie came in. He had been a lieutenant in the Dean O'Banion gang. After it was broken up by rivals, Alterie retired to the mountains near Denver. He was still a hero in that club. Word always got out when he was expected. The place would be packed. Money flowed."
Andy Kirk would continue playing in the house band at the Moonlight Ranch through 1926 and possibly up to it's closing in 1927.
Louis Alterie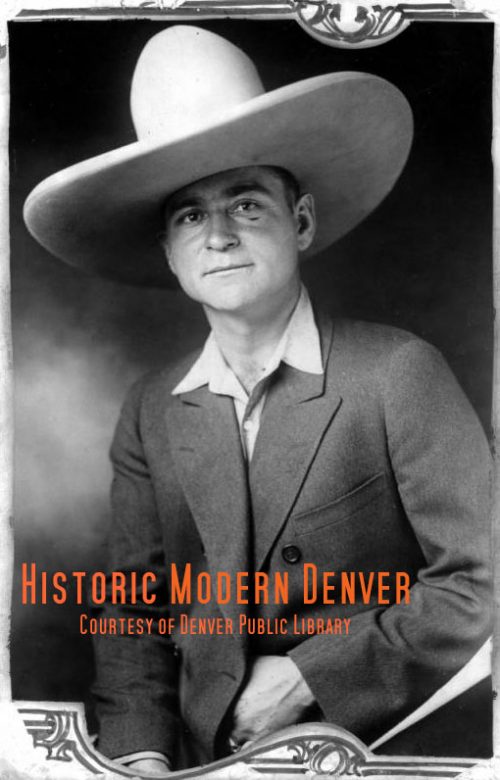 It was difficult to choose which name to use in the title of this article because Louis Alterie used so many aliases throughout his entire career. When he boxed in Denver, he was known as Kid Hayes. As a Chicago gunman with more than 20 kills under his belt, he was the notorious "Two-Gun" Louis Alterie. Parading down Denver streets with his own rodeo crew in 1926, he was Diamond Jack, Colorado ranch owner. To his family, he was known by his given name, Leland "Lee" Varain.
Louis Alterie was a "strange mixture of bravado, daring, cruelty, and exaggerated ego". Six feet tall, 200 pounds, dark complexion, black hair, and faultless appearance with a quick draw. He usually carried a roll of $20,000-$30,000 on his person. As Diamond Jack, one source said he wore $15,000-$20,000 worth of diamonds. He had a diamond-studded gold belt buckle, diamond encrusted watch & chain and multiple diamond rings. He wore $50 shirts, a $100 Stetson hat, inlaid boots and silver spurs. In Denver, he was announced to the audience when attending prize fights. He drove a cream-colored convertible Cadillac 314 with longhorn steer horns as a hood ornament. At various times, Alterie was visited in Colorado by Chicago gangsters Dean O'Banion, Al Capone, and Legs Diamond at ranches he owned, first in Jarre Canyon, then at Sweetwater Ranch near Glenwood Springs.
Leland Varain was born in 1886, on a ranch in Hell's Hallow, California to Mary Lincoln Brown and cowboy/rancher Charles W. Varain. Charles and Mary had five children;  Albert "Bert", Ida, Leland "Lee", Edith "Edie", Hazel and Nellie. Mary divorced Charles and  married John Lane with whom she had a daughter, Leland's half-sister Dorothy Lane. It is not easy to track down information about Varain prior to 1920, but he later said he boxed "on the coast and in Honolulu." It is very possible he was married more than once during this period. It also seems likely that he boxed in Denver at this time and that is where he met Mike Rossi (who hired boxers) and his first known wife Mamie.
Denver, then Chicago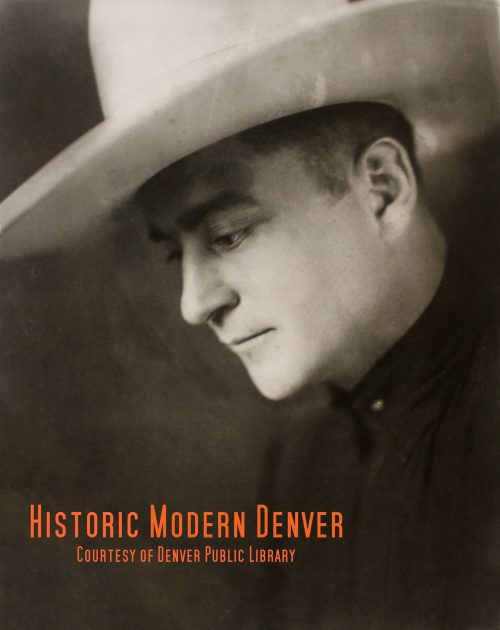 Louis Alterie marred Denver socialite Mabel "Mamie" Hayes. In 1920, they lived with his mother and step-father in Santa Monica, California. Leland briefly worked as a police officer in Venice, something his gangster friends later teased him about in Chicago. Leland was back in Denver that year where he boxed under the named Kid Hayes, using Mamie's last name for his alias.
Alterie left for Chicago in 1921, to work as a bodyguard for boxer Melvin Reeves, but soon became involved with Irish-American gangster Terry Druggan and his Valley Gang. From that connection, he befriended Jewish mobster Samuel "Nails" Morton which led him to join Dean O'Banion's North Side Gang, though he still did jobs with Terry Druggan. Dean O'Banion was the famous rival of Al "Scarface" Capone and Johnny "The Fox" Torrio.

Louis "Two-Gun" Alterie became a top gunman for O'Banion's North Side Gang where he was thought to carry out over twenty "hits." Other famous members of the North Side Gang included Earl "Hymie" Weiss, George "Bugs" Moran, and Vincent "The Schemer" Drucci. Hymie Weiss and Louis Alterie invented the "rented ambush" killing, renting an apartment near the victim's house, then shooting the victim through the window when the opportunity arose. Alterie also took over the Chicago Theatrical and Building Janitor's Union (or just Theatrical Janitors' Union) and as union president, extorted money from Chicago theater owners. If they didn't pay, their theaters were stink-bombed. This was a prime source of income for Alterie up until his death as he continued to run this union no matter where he was residing. (The previous Theatrical Janitors' Union president, Steve Kelliher was gunned down in 1923, but not by Alterie.)
While working as gunman and bodyguard for Dean O'Banion in Chicago, Alterie's hot temper got the best of him. In January of 1922 he shot Charles Straus through the cheek at Chicago's "King of the Night Clubs" Al Tearney's place on 35th St. where he was arrested under the name Frank Ray. As can be expected, Straus did not press charges.
In June of 1922 Louis Alterie, his wife Mamie and Terry Drugan were held by police for a $25,000 jewel robbery at the Green Mill Club. Alterie and Terry Druggan were arrested at the exclusive Parkway Hotel where they were posing as English sportsmen.  Alterie's wife Mamie, richly attired and wearing expensive jewels, was also arrested. Alterie and Druggan were identified by the victims as the jewel thieves, but the witnesses developed amnesia and Alterie (this time arrested under the alias Clyde Hayes), Druggan, and Mamie were not prosecuted.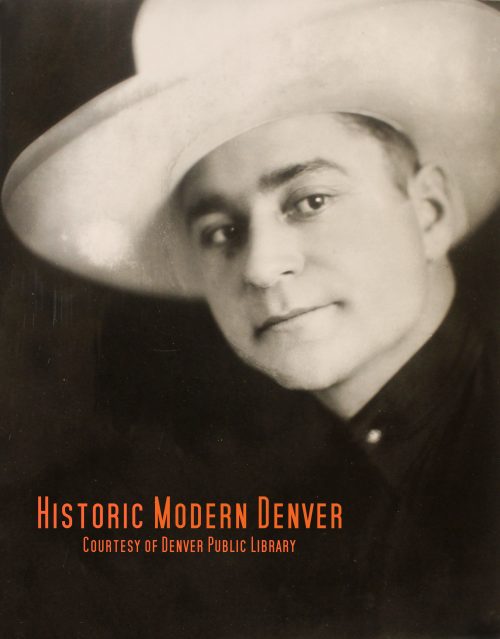 Alterie's mobster co-hort Samuel "Nails" Morton took up horseback riding in 1923. While riding through Chicago's Lincoln Park he was thrown from his horse and trampled to death. Alterie, Hymie Weiss, Bugs Moran, and Vincent "Schemer" Drucci, in true mobster code, took the horse to the spot where Nails died and shot the horse with "four slugs to the head". This inspired a scene in the famous Chicago gangster film The Public Enemy from 1931. In the film, James Cagney's Irish-American gangster was based on Dean O'Banion, but other stories related to various members of the North Side Gang were rolled into Cagney's character. I would even suggest that Cagney's hot temperament more closely resembled Louis Alterie than the more level-headed O'Banion.
Siebens Brewery raid
Bootlegging competition was fierce between O'Banion's North Side Gang and Al Capone's Chicago Outfit. As  previous gangster partners, O'Banion was a major stake-holder of the operation at Siebens Brewery with Al Capone and his boss, Johnny Torrio.  O'Banion learned through his police informants that federal agents planned to raid and close the brewery. He contacted his partners, Capone and Torrio to say he wanted to leave the business and settle on a ranch in Colorado. May 19, 1924, the night of the raid, Johnny Torrio met with Dean O'Banion at Siebens where he received $500K for his share and the men closed the deal. Shortly after, the feds raided the place. Torrio, O'Banion and O'Banion's bodyguard, Louis Alterie, were arrested along with 25 others. Because O'Banion and Alterie did not have prior Volstead Act violations, they were let off with a fine and a warning. Torrio, having a prior prohibition related arrest, knew he was looking at possibly 2 years in jail and realized that O'Banion had not only set him up for the arrest, but tricked him out of the $500K.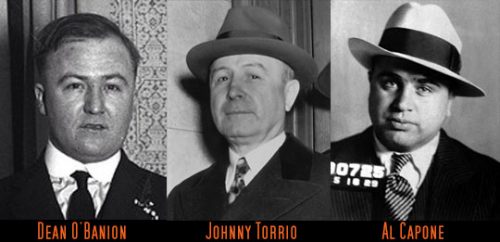 Alterie & O'Banion Colorado vacation
To escape the heat after the Siebens Raid, in October 1924, Dean O'Banion vacationed in Colorado with bodyguard Alterie and their wives. They made their way to the Woodbine Lodge in Jarre Canyon, outside of Sedalia in Douglas County. The county was wide open to gambling and slot machines were quite common. The Woodbine Lodge was the most notorious illegal speakeasy, casino, and brothel in this county. (Probably inspiring nearby gambling clubs, later located on southern Sante Fe street: Blakeland Inn and Wolhurst Country Club.) The Woodbine Lodge was built in 1915 by Joseph and Minnie Bucknam, decorated with taxidermy, hunting trophies, and vintage firearms. The main building burned down in 1945, but continued into the 1950s as the Woodbine Country Club.
O'Banion and Alterie had a ball at The Woodbine. They threw a huge party with 40-60 guests. There was a band, orchids for the ladies, and a speech by Louis Alterie. O'Banion showed the locals the bullet holes in his car. I believe it was at this party that Alterie presented Douglas County Sheriff, Roy McKissack, with a diamond-encrusted badge, but that may have been a later Colorado visit. From the Lodge, O'Banion and Alterie went hunting with Jarre Canyon locals Frenk Penley, Lee Brown and Jack Hall. They even threw a large rodeo at the Roundup Ranch, hiring Denver cinematographers Victor Schuler and P.L. Hoefler to film the proceedings. "The pictures taken were shown in Denver at the private studio of the company taking them and were witnessed by a large crowd of those who attended the rodeo. According to Mr. Bucknam, these pictures may be shown at Castle Rock at some future date."
(Side note: Victor Schuler's family is currently working on a documentary about his silent film career, especially his Colorado western The Scarlet West starring Clara Bow, filmed in Delores, Colorado, 1925. Devastated by the successful redirection of silent films to more expensive "talkies" at the end of the '20s, Schuler burned all of his films, though I assume the Jarre Canyon footage belonged to Louis Alterie and is highly unlikely to have survived regardless. We are looking forward to the completion of the fascinating Schuler documentary.)

The Thompson submachine gun
On that 1924 hunting trip, Alterie demonstrated to his boss, O'Banion, the new Thompson submachine gun. Local ranchers had been using the automatic firearm to protect their ranches from coyotes. O'Banion was impressed enough that he stopped in Denver to purchase three of these weapons at a "downtown Denver hardware store." (My best guess is that these were purchased at Tritch Hardware, the most prominent downtown hardware store at the time.) O'Banion ended up purchasing 250(!) guns in total during this visit. Most of these weapons were probably the guns kept by Alterie at his Jarre Canyon properties and later at Sweetwater Ranch. But at least one of these "Tommy Guns" went back to Chicago with O'Banion and Alterie. This suggests that these gun purchases in Denver introduced the Thompson submachine gun into Chicago gangland warfare!
In Chicago, Alterie was known for "muscling in." At the Woodbine, he managed to win a half-interest ownership of Jarre Canyon's Roundup Ranch in a poker game. After that, Alterie bought up 4,000 acres of various plots of land in Jarre Canyon.  Alterie decorated the interior of his lodge with loaded pistols. At one point, he got "blind drunk" and emptied the guns inside into various objects of art and a grand piano. "The roof was made to resemble a sieve." He reportedly also hit his wife Mamie that night, causing her to leave him. She soon settled in Denver and married Alterie's chaffeur.
The Handshake Murder
O'Banion and Alterie returned to Chicago on November 7th, 1924, with the Thompson submachine gun. It is rumored they drove around Chicago one night looking for enemies to mow down with their new toy, but they didn't spot a suitable target. (The same gun may have also been used by North Side Gang ally, Frank McEarlane, in his unsuccessful attempt to gun down Spike O'Donnel… the first use of a Tommy Gun in Chicago gangster history.)
On the morning of November 10th, a few days after their return, O'Banion was in his flower shop headquarters for the North Side Gang where he also provided flower arrangements for gangsters funerals. Frankie Yale, John Scalise, and Albert Anselmi visited the shop under the pretense of getting flowers for the funeral of prominent Sicilian gangster, Mike Merlo, who had died of cancer on the 8th.  As Yale shook O'Banion's hand, he gripped it tightly while Scalise and Anselmi shot O'Banion in the chest, cheeks, and throat.  O'Banion's close friend and body guard, Louis Alterie, suffering from a hangover, had not joined him at the shop that morning. (You may have seen the famous "handshake murder" of O'Banion in his flower shop depicted in the TV series Boardwalk Empire.)
At O'Banion's funeral, Alterie broke down crying and made "hot head" statements to the newspapers. "I have no idea who killed Deanie, but I would die smiling if only I had the chance to meet the guys who did, any time and any place they mention and I would get at least two or three of them before they got me. If I knew who killed Deanie, I'd shoot it out with the gang of killers before the sun rose in the morning and some of us, maybe all of us, would be lying on slabs in the undertaker's place". Bugs Moran and Hymie Weiss frowned on Alterie as a sort of "wild man," noted for shooting out park lights and firing random shots in hotel rooms. His statements to the press were bringing them unwanted attention. After an altercation at Northern Light Cafe where gangster Johhny Philips was shot and killed, the police assumed Alterie was the gunman and were looking to arrest him. Moran and Weiss convinced Alterie that he needed to leave town for awhile.
Alterie and gangster Fred Gusenberg traveled to Jarre Canyon in December of 1924 and were picked up by Sheriff Roy McKissack as they were wanted by Chicago police. However, the two men were quickly released because back in Chicago police had determined that Johhny Philips was actually killed by a policeman's bullet. On January 24th, 1925, Hymie Weiss, Bugs Moran and Schemer Drucci riddled Johnny Torrio's car with bullets in retaliation for O'Banion's murder. The severely wounded Torrio survived, but returned to Italy, leaving the control of his Chicago empire to Al Capone. Alterie and Gusenberg returned to Chicago around this time to deal with their prohibition violations from the Siebens Brewery raid. But by February, Alterie, after a stir up at The Frolics Club, once again headed back to Colorado.
Diamond Jack and the Rocky Mountain Roundup rodeos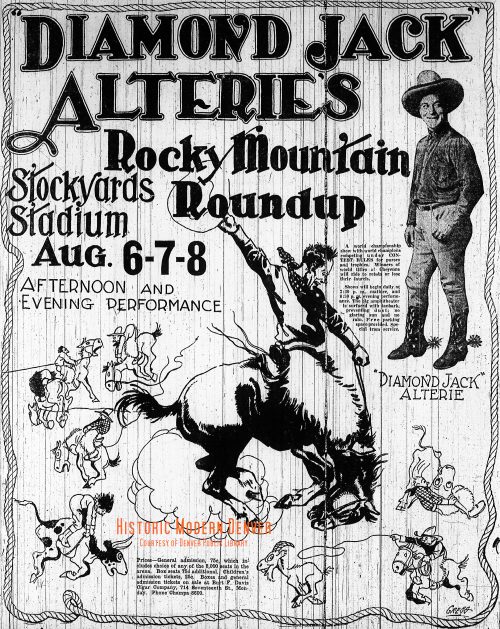 In Colorado, Leland Verain/Louis "Two Gun" Alterie began to use the alias Diamond Jack. Diamond Jack wanted to ranch, host rodeos and possibly open a movie camp to make westerns, in which he  would undoubtedly star. On August 7, 8 & 9, 1925, Diamond Jack hosted the first of two Rocky Mountain Roundup rodeos, the first two rodeos ever held at the Stockyard Stadium. (The National Western Stock Show did not add a rodeo event until 1931.) The Rocky Mountain Roundup was a true wild west show which included 200 horses and cattle, dozens of world champion events, along with comedy and exhibition stunts, cash purses totaling thousands, and trophies including a Denver Post trophy.
"The best bareback bronc rider will receive, in addition to his cash prize, one of the finest pair of leather chaps ever manufactured in Denver, by Mueller Saddle Company. A big De Haviland bombing plane from Lowry Field, piloted by noted air navigator and Lowry test pilot Danny Kearns, will be flying parachutes to drop over downtown and the Denver Post. One bomb fired from the Post building will signal that Kearn's plane has been sighted. Two bombs will tell Denver that Kearns is directly overhead the Post building at 5,000 feet. Three bombs tells Kearns they are ready for the parachute drop. Then the sky will become dotted with several dozen tiny neckerchiefs of red, yellow, green, purple, every color known to a cowpuncher. They will also contain envelopes containing box seat tickets to the Rocky Mountain Roundup. Kearns will then drop regular tickets all around the Post building. The Rocky Mountain Roundup will be under the personal direction of "Diamond Jack" who will open each performance astride "King George", his beautiful white stallion. Events include: riding white steers from chutes with one hand and loose rope, riding wild horses from chutes, cowboy's trick and fancy riding, steer bulldogging, cowgirl's bronc riding, cowboy's potato race, cowboy's bronc riding, cowboy's trick and fancy roping, goat roping, wild horse race with saddles and cowgirl's trick and fancy riding. Purses range from $100 to $750 in each event. Red Sublett, internationally famous rodeo clown, will appear with his trick mule. Riders include Lew Peterson, Dutch Foster, Red Remington, Earl and Vance Homan, "Dutch" Huyler, Floyd Stillings, Hank Darnell, Bill Baker, Al Garrett, Sam Garrett, Marie Dobson, King Merritt and Jeane Craig, who holds the world championship cowgirl title and winner of the Denver Post relay at Cheyenne."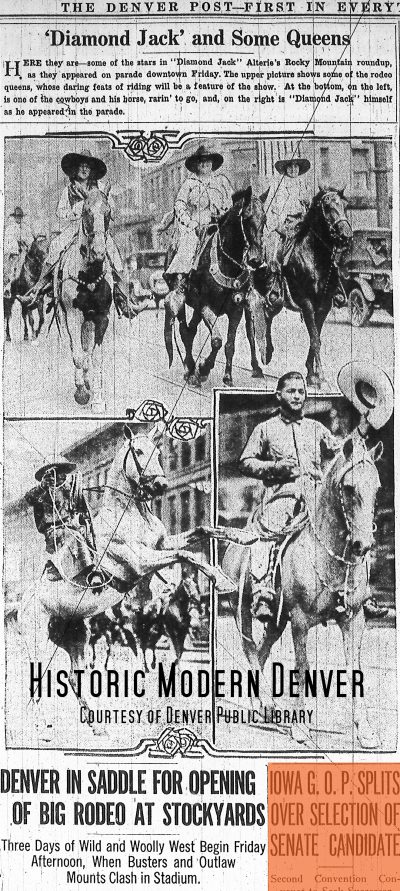 Many of Alterie's pals from Chicago came out to watch Louis Alterie's rodeo. As Diamond Jack, he wore a scarlet shirt with a black silk hankerchief and white riding breaches tucked into red, white and blue cowboy boots. Alterie rode buckers, bulldogged steers, roped calves and performed in every event. Two weeks later he performed in a rodeo in Nederland.  The following year, also in August, Alterie hosted his second "annual" rodeo in Denver, opening with a parade starting at 18th & Broadway, winding down 17th Street and passing in front of the Denver Post on Champa. From the Denver Post: "Diamond Jack himself will do his stuff. He will kick out a bronc twice each day, and he takes them as they come, no tame horses for this showman. Also, he will bulldog at every performance and when he is resting, he will show folks just how good he is with a lariat." Sportswriter Otto Floto served as one of the judges and film star John Aasen, billed as the world's tallest man at 8 feet, 9.5 inches, was a personal guest of Diamond Jack. Rodeo stars featured in the show included Sam Garret, Billy Wilkerson, Pinky Gist with his trick mule, and cowgirls Lene Snodgrass, Lucille Hearner and Rose Smith. As Diamond Jack bulldogged a steer he got a horn behind his ear, which ripped a gash through that ear and around the back of his neck. He was back on his horse for the show that night and finished the rodeo! After the rodeo, this injury actually laid him out for weeks.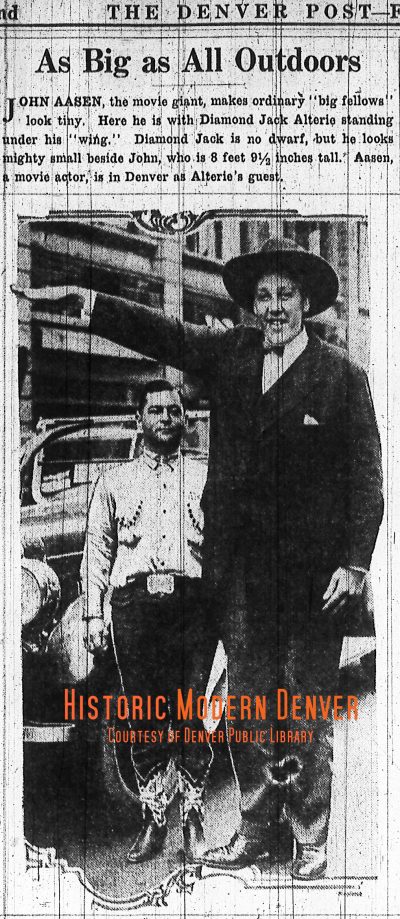 Back in Chicago, in October of 1926, Alterie's friend Hymie Weiss was gunned down with a Thompson submachine gun. It is thought that this murder convinced Alterie that it was time to relocate from his ranch in Jarre Canyon to a much more remote location at the beautiful Sweetwater Ranch.
Marraige to Erma Rossi, 1927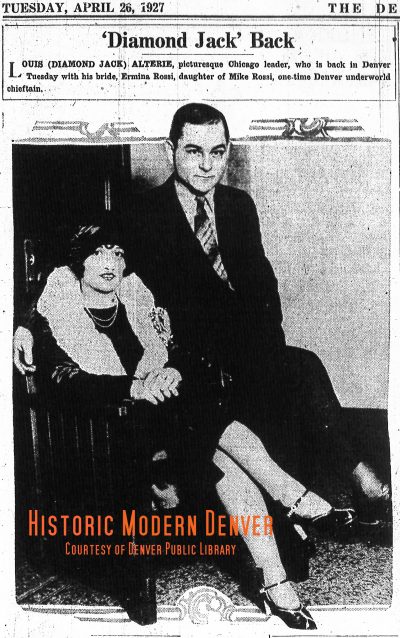 February 1927, the Denver Post had this news to report:
"Louis (Diamond Jack) Alterie, famous Chicago gunman, Jarre canon rancher and Denver rodeo producer, has changed wives and did the feat with the same lightning-like desterity with which he draws a six-gun. Louis, it became known Monday, has divorced his pretty wife, Mrs. Mamie Hays Alterie, of 757 S. Sherman St. and married Ermina Rossi, black-eyed daughter of Mike Rossi, former Denver underworld leader, who is now serving a life sentence in Canon City for wife murder. Ermina is 18 years old, Alterie is 41. Jack became enamored of the elder Rossi girl over a year ago, his Denver friends say, when he had Mike Rossi and all of Mike's family back in Chicago showing them all the sights of a real, wild city. Ermina, tall, stately and black-eyed, attracted him. When Rossi later shot his wife Caroline to death in the law offices of M. B. Waldron in the Foster building in November, Alterie rushed from Chicago with financial aid for Mike." Mike himself was quite pleased: "God Bless Ermina and Diamond Jack. I'm glad that they are married. I gave my consent to their marraige three days before I came here, but I didn't know when it was going to happen, now the Denver Post tells me it has happened, I am glad. They will be very happy! He was always a good friend of mine and I couldn't have a better son-in-law. Fine big fellow, dresses swell, good shot, fine cowboy, lots of money, I am glad!"
Sweetwater Ranch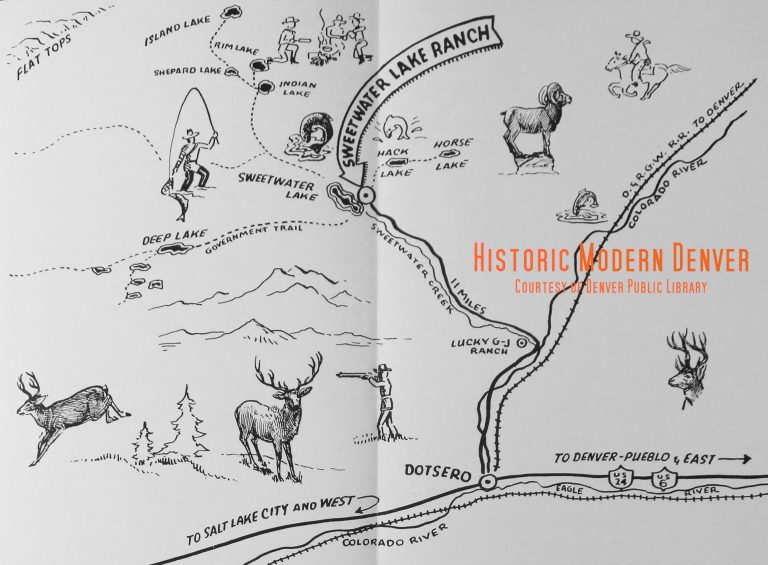 In April 1927, Alterie sold his Jarre Canyon properties and bought the Sweetwater Ranch in Garfield County, Colorado. The Sweetwater had a single entrance through a narrow walled canyon, perfect for defending against unwanted visitors. Signal lights scattered the landscape. Guards watched at night and neighbors could be relied upon to report any visiting cars by the shared party phone line. For additional defense, they kept a 250 piece armory: "Shotguns (double and single barreled), rifles (single-shot, pump and automatic, in many makes, most models, most calibers, plus many army pieces, U.S. and foreign, a combination shotguns and rifle, pistols (Many calibers, some for target-shooting, some for business, revolvers and automatics and machine-guns and sub-machine guns, tommy guns. All were loaded. He supposedly had machine gun nests on each side of the ranch's entrance." – quote from "Alias Diamond Jack".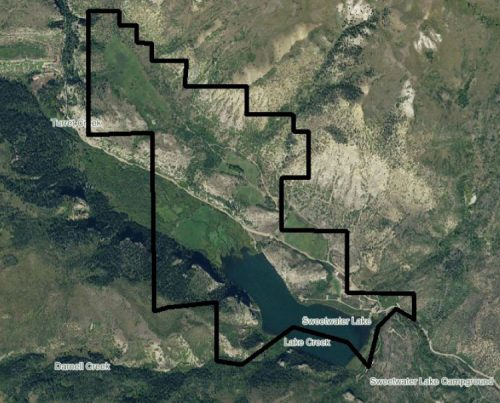 When the Denver Post asked about what would happen to the infamous Moonlight Ranch, Alterie said: "My wife and her sister own it since Mike Rossi went to the penitentiary. Moonlight Ranch is merely incidental in my life, I am planning on opening up the biggest 'dude ranch' the west has ever seen on my western slope ranch. There I propose to erect new buildings, hunting lodges, build saddle trails and organize a wilderness paradise that will attract the big-money birds from all through the east, particularly Chicago and New York City. Twenty-five customers have already booked accommodations at the ranch for June, July and August. I will see that they have everything they desire in the way of cowboy life. I will divide my time between the ranch and Chicago, where things are surely 'jake' now. The days of gunfire and bullets are past in Chicago now that Big Bill Thompson is mayor there. A liberal man, Big Bill! Knows his onions! Well liked, no pussyfooter pulpit-howling hypocrite, a man who believes in live and let live. I worked for him tooth and toenail and so did every other he-man in Chicago, Thompson had to win. You will see the gunland battles die out under Thompson and gunpacking becomes passe. The change is already apparent. Everyone is in harmony. You can go where you please in safety. No ambushes, no skulking assassins." It's also mentioned that Alterie had acquired a half-interest in the Rendezvous Cafe in Chicago. "I've got three places I've got to attend to, my Colorado ranch, my new home the Moonlight Ranch and my Chicago business. All of them ought to keep me pretty busy." More on the Rendezvous shortly.
In June, before Louis Alterie's dude ranch opened, he was shot by his brother Bert Varain and rushed to the hospital in Gypsum, Colorado over dirt roads, driven by his 18 year old wife, Erma. He later recovered at the Glenwood Springs Hospital. The shooting was the result of an argument over horses they were buying for guests in preparation for the ranch opening on June 15th. Alterie was shot twice from behind with a shotgun, lodging buckshot in his body and head. Initial reports said Alterie had pulled a knife on his brother, but the sheriff later reported this was untrue. From the Post:
"The brothers were seated at the breakfast table at Jack's Sweetwater Ranch, when the quarrel became heated. Both men stood up, but Diamond Jack pushed Bert back into his chair. A moment later Bert left the room and returned with a shotgun. Jack was on his way to the kitchen when he heard his wife scream. He whirled around and Bert was almost on him. He struck the gun with his left hand as Bert fired, the charge striking his brother in the hand. Bert then fired again, the entire shot lodging in Jack's left shoulder and upper arm."
Alterie refused to press charges against his own brother. "We quarreled about family matters and it's nobody's business but our own." Alterie still worked the ranch that year as the newspapers reported that he had 25 Chicago millionaires visiting that summer. This group was surely Al Capone and his entourage, who also visited Colorado towns Trinidad and Aguilar around this time. In August and September, Alterie was at Washington Hospital in Chicago to remove 17 buckshot from his head, 3 gunshot wads from his shoulder and 13 buckshot from his arm. The doctors stated that Alterie may be permanently robbed of the use of his left arm and that a charge of buckshot penetrated the main ligament of his left shoulder. The Chicago police had planned on picking up Alterie at Washington Hospital for a mental evaluation as part of an attempt to have mobsters committed to what Alterie called "the booby hatch." He found out in advance about the plan and brought in the three best "alienists" to evaluate him beforehand. They declared Alterie "perfectly sane." When the police arrived, Alterie showed them the doctor's report and they left, outfoxed by Alterie.
Alterie's brother Bert left the ranch and died in Turlock, Calif. in 1929, as a result of complications from a World War I-era mustard gas attack.
Joe E. Lewis

(Joe E. Lewis & Lili St. Cyr at El Rancho Vegas 20 April 1956)
Alterie's partner at the New Rendezvous Cafe in Chicago was gangster Johnny Fogarty. They lured famous singer/comedian Joe E. Lewis away from "Machine Gun" Jack McGurn's speakeasy, The Green Mill. The Chicago Tribune later stated: "Lewis even ridiculed McGurn as part of his opening night at the Rendezvous on Nov. 2, 1927. On Nov. 9th three armed men came to Lewis' hotel room and bludgeoned him with a revolver and sliced his face and neck with a hunting knife. He had been hammered on the head with pistol butts and one side of his face had been carved until his entire cheek was hanging like a piece of rag. The lower slash almost grazed his jugular vein. His tongue was lacerated. His larynx was injured. He was close to death from loss of blood and skull fracture. He had lost his voice and his memory. In his convalescence he had to be taught to talk and read like an infant, starting with the alphabet." Joe E. Lewis survived the attack and after a few years, regained his voice and eventually returned to the Rendezvous! The story is told in the film The Joker Is Wild from 1957 where the part of Lewis was played by Frank Sinatra.
It was this same "Machine Gun" Jack McGurn who was thought to have masterminded the infamous St. Valentine's Day Massacre on February 14th, 1929. Alterie's friend Fred Gusenberg was among the North Side Gang members gunned down that day. Intended victim George "Bugs" Moran escaped by being warned off at the last moment. Meanwhile, Alterie was in Leadville, Colorado, involved with some kind of stock fraud. The Post reported that Alterie had become a "Mine Magnate." He mailed out 100,000 circulars trying to sell stock in the "Diamond Jack Mining Company" in Leadville using his real name, Leland A. Varain. These were sent to every state in the union except Colorado and featured a letter signed by former Gov. Jesse F. McDonald, Diamond Jack's personal banker in this venture and president of Carbonate National Bank of Leadville. The circulars even borrowed quotes about mining and "opportunities" from Cecil Rhodes and John D. Rockefeller. John A. Lane, Diamond Jack's stepfather was listed as secretary of the company. This scheme was ended after hothead Alterie attacked a Leadville storeowner and agreed to leave town if the owner would not press charges.
Louis Alterie's temperament was getting the best of him, probably due to declining income. I believe he lost the Moonlight Ranch sometime around 1930. He was arrested for shooting at fishermen on Sweetwater Lake, one of whom required 11 stitches from being pistol-whipped. His $5,000 bond was signed by Mr. and Mrs. Art Kendrick, owners of the Hotel Denver in Glenwood Springs and close friends of Alterie. The newspapers reported he lost the Sweetwater at the end of 1931 and moved to a house in Glenwood Springs (but Alterie mentions the Sweetwater Ranch in a 1932 article, so maybe that was premature). Alterie was arrested in November 1932 at the Hotel Denver for shooting two salesmen in the legs, George Barr of Grand Junction and Mark Waynick of Denver. He also beat hotel clerk Chuck Meehan over the head with a pistol. The fight started with boxer Meryl Wayne "Whitey" Hutton. Alterie, a former boxer, lost to Hutton, got mad and went to his room to get his guns. He couldn't find Hutton so he beat the clerk and shot the salesmen through hotel doors when he heard voices. When arrested, police seized 7 pistols and rifles.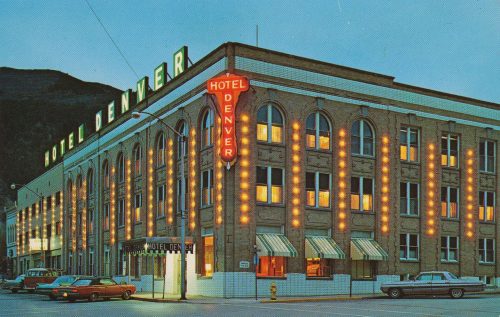 Alterie had other run-ins with authorities. In the early-1930s there was a wave of kidnappings in the central west. Alterie was arrested at the Cosmopolitan Hotel in Denver as the leader of a Chicago kidnapping gang in the kidnapping of Edward Dobkin. Arrested with him at the Cosmo was NY hoodlum Charles "Buster" Brown. "They just wanted somebody pinched and I'm the goat," Alterie declared. They were acquitted back in Chicago, but police also questioned Alterie in the kidnappings of Charles Lindbergh, Jr. and Charles Boettcher II. Alterie said he had to pay $50,000 bond to get out on the kidnap charge. Alterie was also testifying in various Capone-related investigations, specifically with the tax evasion trial of Robert Capone, Al's brother. At first Alterie said nothing, but when threatened with charges of perjury, he testified against Ralph. Newspapers referred to him as a member of the Capone gang. He was arrested at the Theater Janitor's Union office for taking money and not giving jobs in return. Here he gave his name as L.A. Varain.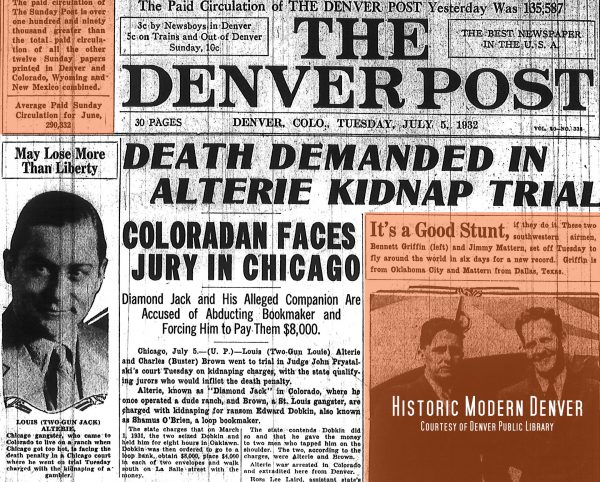 As part of a sentencing agreement for the Hotel Denver shootings, Alterie was banished from the state for five years, starting February 1 by the district judge, after Alterie pleaded guilty to one charge of assault. He was also fined $1,250 and costs. To a charge of assault with intent to kill, Alterie pleaded 'nolo contendre'. February 1, 1933, Alterie left Colorado for Chicago one last time.
On July 18, 1935, Louis Alterie was shot in the street outside his apartment in the Eastside Towers while Erma was inside talking to the apartment clerk. A classic use of Alterie's invention, the "rented ambush", the killers had rented an apartment across the street and waited for the opportunity to hit him with two blasts from a Winchester .351 self loading rifle with a Hensoldt Klein Dailyt Telescope. He was only shot in the face, neck and arm as Louis Alterie was one of the first gangsters to wear a bullet proof vest. Ermina was "literally bathed in blood and tears". The assumption is that he was killed to gain control of the Theater's Janitors Union. Police arrested J. Sullivan, an ex-convict who police thought was involved with a recent murder of another union leader, the president of the Movie Operator's Union. They thought Sullivan rented the apartment across the street. Among those questioned by police were Bugs Moran, Frank Nitti, "Machine Gun" Jack McGurn, Frank Diamond, Louis Campagna, Charles Frischetti and Tough Tony Capezio.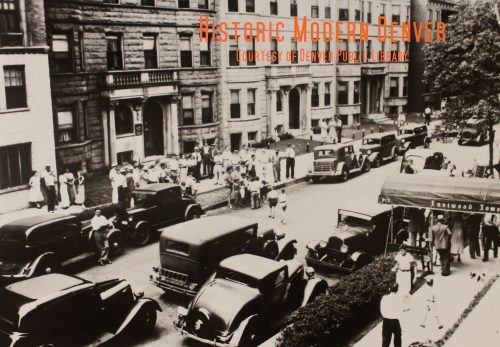 Alterie felt someone was out to kill him, but he thought it was the feds. He had been spending a lot of time in Cheyenne, Wyoming with the occassional secret trip into Colorado, which if caught, would have landed him in the state pen. Alterie was closing a deal on Postl's Golf Club a 120-acre resort at Valparaiso, Florida. He also was looking into buying a ranch in Oklahoma and had once worked with the head of the 101 Ranch, Colonel Zack Miller, on behalf of Al Capone. Alterie had once given the colonel a red cloth horse with the inscription, "When we last pass over the great divide, may our trails lead to the same water hole."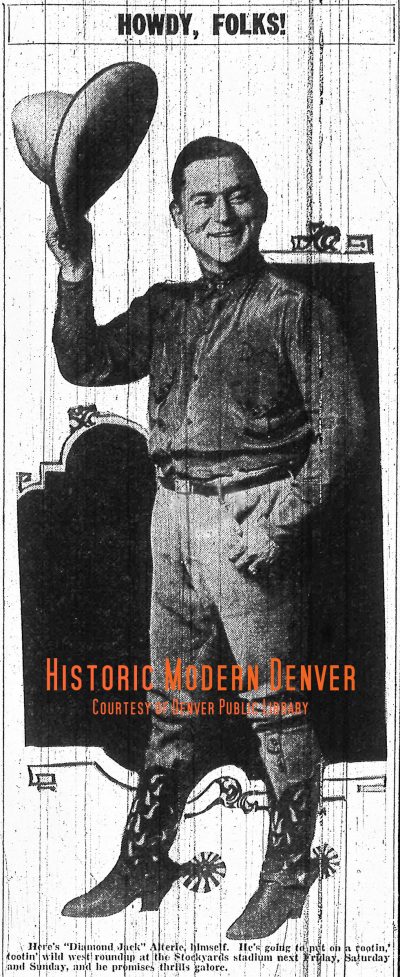 On July 23, 1935, Leland Varain was buried at Forest Lawn Memorial Park, Glendale, California.
Sources
1. The Rocky Mountain News article and photo collections at the Denver Public Library
2. The Rocky Mountain News and Denver Post microfilm collections at the Denver Public Library
3. The news clipping collections at the Denver Public Library
4. The searchable newspaper archives of ColoradoHistoricNewspapers.org
5. The searchable newspaper archives of GenealogyBank.com
6. Andy Kirk's autobiography, Twenty Years on Wheels
7. Email correspondence from Leila Menzies (her husband was Leland's nephew and Leila is the family genealogist)
8. Rose Keefe's Bugs Moran biography, The Man Who Got Away
9. Dick Kreck's new book, Rich People Behaving Badly
10. Douglas County's Legends and Oddities – A Kingdom For A Star TV documentary
11. The Scarlet West documentary sample by www.VictorSchulerMovie.com
12. The files at Douglas County History Research Center
13. The Dean O'Banion episode of Mobs Mheiriceá, an Irish documentary series on Irish-American mobsters
Summary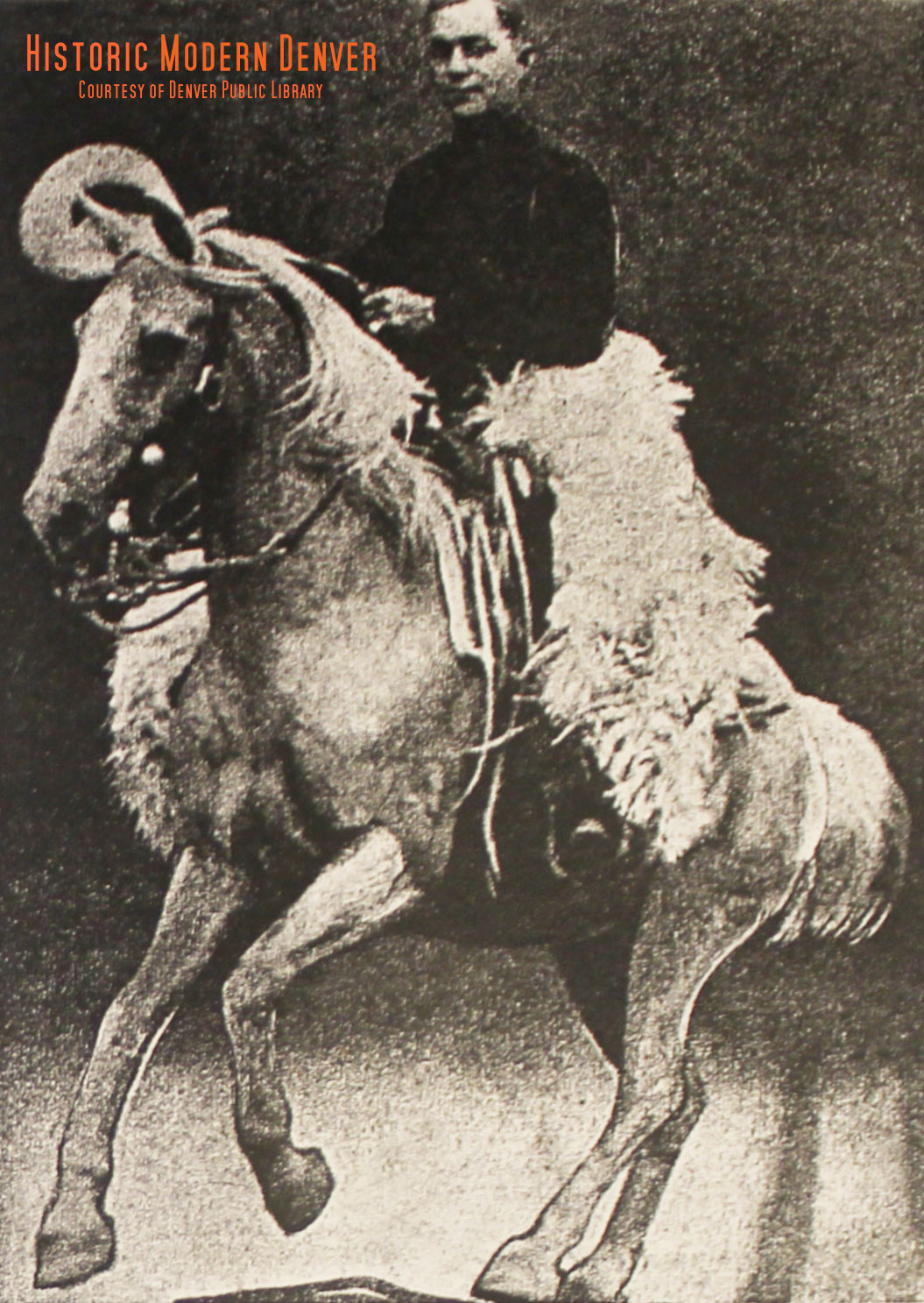 Article Name
Historic Denver Nightlife – The Moonlight Ranch & Diamond Jack
Description
Part two of our article on The Moonlight Ranch speakeasy, focusing on Diamond Jack Alterie, one of the most interesting and dangerous characters in Colorado history.
Author
Publisher Name