Poster – Cupcakes at The Tropics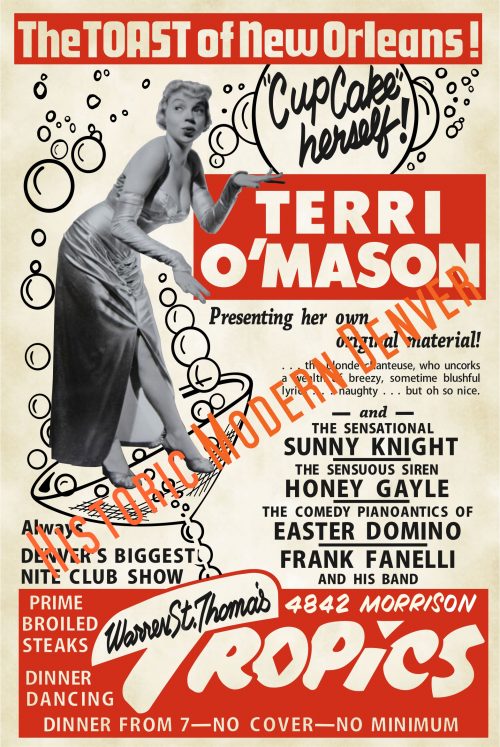 For my second poster here on Historic Modern Denver, I have recreated this ad from the Denver Post featuring Terri "Cupcakes" O'Mason. It was an idea I was fooling with. Let me show you the quality of the original original 2″ x 4″source material: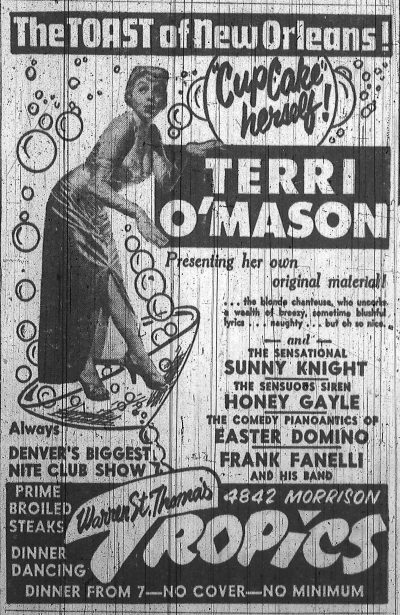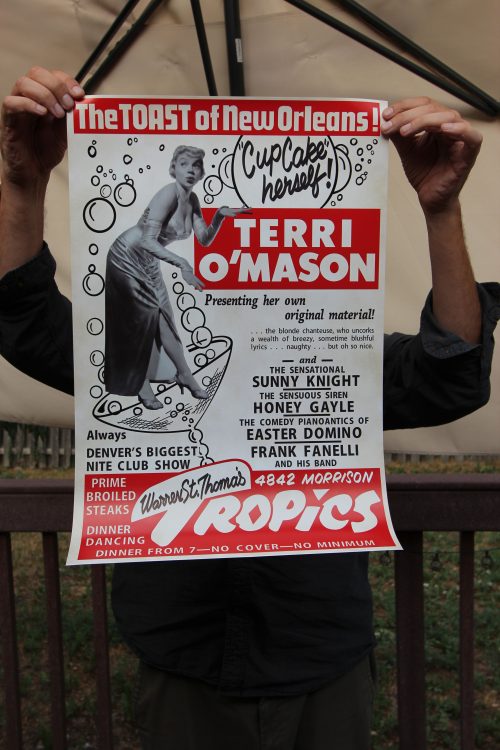 Now the ad is a large poster. It actually has the subtle yellow tone tone of the artwork at the top of the post, the white balance of the camera seems to have thrown the photo off.  Printed 16″ by 24″ and is is $32.00 (includes shipping.)
Terri was a famous risque Fax Records recording artist.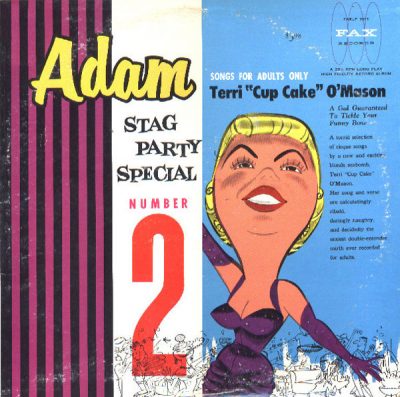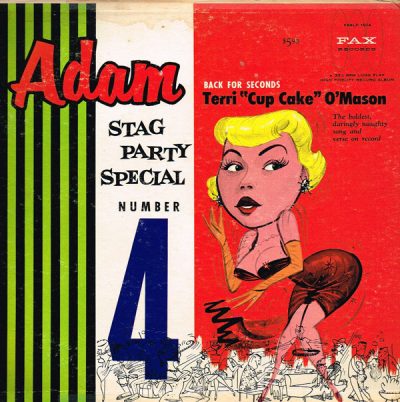 Please Contact Us to order, or:

Summary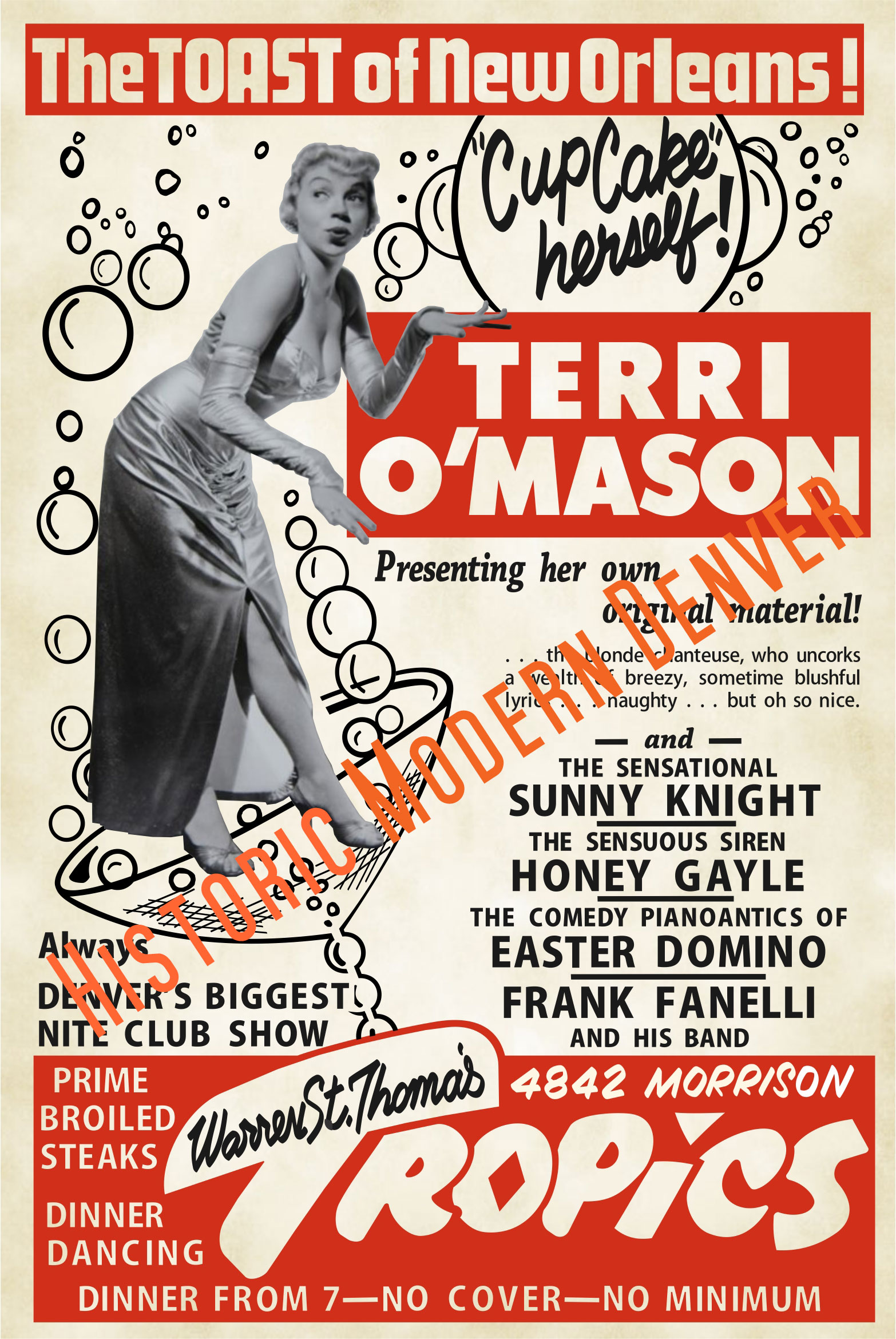 Product Name
Terri "Cup Cake" O'Mason @ Tropics Nightclub Poster
Price
Product Availability